Since everything is pushing you downward, . . .
COMPARE ALL AIR, INNERSPRING and MEMORY FOAM MATTRESSES IN THE INDUSTRY . . . NOTHING SCORES BETTER IN THE ELIMINATION OF PRESSURE-AREAS THAN THE ULTIMATE ZERO GRAVITY MATTRESS BY LatexPEDIC®
Red indicates peak pressure points.
Blue indicates areas of lower pressure.
Image shows how well a mattress relieves pressure spots on your body
THE ULTIMATE ZERO GRAVITY PRESSURE-RELIEF


The real meaning of Zero Gravity is not to eliminate all the pressure on your body; but to reduce the pressure-sore areas of the head, shoulders, hips/buttocks, calves and heels - and even out the pressure along the entire body. The main reason people toss and turn every 20 minutes on a conventional mattress is the loss of circulation in these areas - that leads to soreness in the affected areas. Above is THE ULTIMATE ZERO GRAVITY pressure mapping. No other mattress can relieve the the pressure like 100% Pure Talalay Latex.

BUILT-IN ZERO GRAVITY PRESSURE-RELIEF MATTRESS PAD


THE ULTIMATE ZERO GRAVITY MATTRESS is designed with a softer 2" Zero Gravity Layer on both the top and bottom (completely reversible) to allow you body to sink a 1/4" to 1/2" into the millions of Zero Gravity Air Cells, that will constantly and evenly distribute your body weight, taking the pressure and stress off your head, shoulders, hips/buttocks, calves and heels, making the one-third of your life you spend in bed, more luxurious.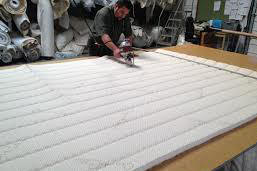 ZERO GRAVITY PILLOWS


Made of 100% Pure Talalay Latex . . . nothing is more resilient and bouyant for your neck, shoulders and head. Available in all sizes and different gravity resistance levels for your personal use. Available in 100% Talalay Classic and Natural Latex Foam.

ZERO GRAVITY PILLOW TOP MATTRESS PADS


Designed with 100% Soft Pure Talalay Latex that will surround your whole body with millions of anti-gravity (rising) Air Cells. Allows your whole body to be supported and cushioned without pressure sponts on your shoulders, hips/buttocks, calves and heels. Standard 2" thick. Available in all thicknesses, layers and gravity resistance.

THE ZERO GRAVITY SEAT CUSHION
The Pressure on your sitting area is even greater than your sleeping area. The Zero Gravity Seat Cushion is 3" x 16" x 80" and is made of ULTRA FIRM Zero Gravity Foam that will always keep you from bottoming-out; will always push-back . . . to keep the forces of gravity from putting soreness and loss of circulation on your buttocks area. Picture on left is typical pressure on your seating/buttocks area not using THE Zero Gravity Seat Cushion.
THE ZERO GRAVITY LIFT CHAIR
MaxiComfort® chairs easily take you to the free comfort of the Zero-Gravity position. In this physician-recommended posture, the spine, hip and knee joints are positioned on the balanced midpoint of the muscles. With the MaxiComfort power recline system, the seat moves up and down to pivot your hips into this naturally relaxing Zero-Gravity position. Spinal pressure and muscle tension are relieved, circulation is improved, and feelings of fatigue melt away. Ah!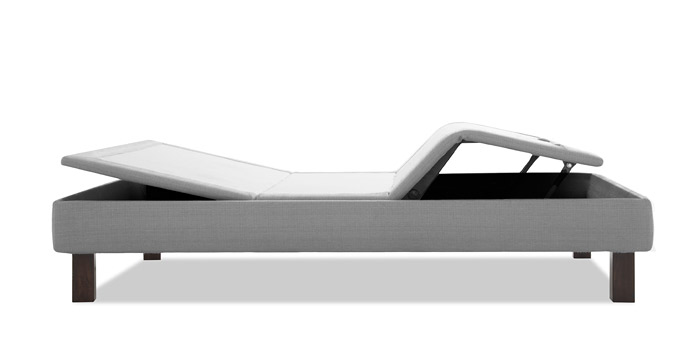 ABOUT THE ZERO GRAVITY ASTRONAUT POSITION DEVELOPED BY NASA
| | | |
| --- | --- | --- |
| | The position mimics the posture astronauts take during liftoff on space missions. Because astronauts endure intense and sudden increases in gravity while escaping the Earth's gravitational pull, it's important that they position themselves so that their bodies can deal with the increase in stress. By assuming a reclined position, astronauts distribute the stresses of takeoff across their bodies in a safe way. To that end, the chairs astronauts sit in during launch use this reclined configuration. When you can elevate your legs, your lower back flattens against the mattress. Instead of the buttocks/hips alone supporting the weight of your mid-section; you now have your lower back, hips and thighs together supporting the weight of the mid-section. This is also the "hospital-bed" position. Every hospital bed patient is put in the above position to help reduce tossing and turning every 20 to 30 minutes that patients will have to do if they are left in a flat position. | |
When combined with the THE ULTIMATE Zero Gravity Mattresses you will MAXIMIZE the reduction of pressure and stress on your body.
ZERO GRAVITY MATTRESS + ZERO GRAVITY BED = THE ULTIMATE IN PRESSURE-RELIEF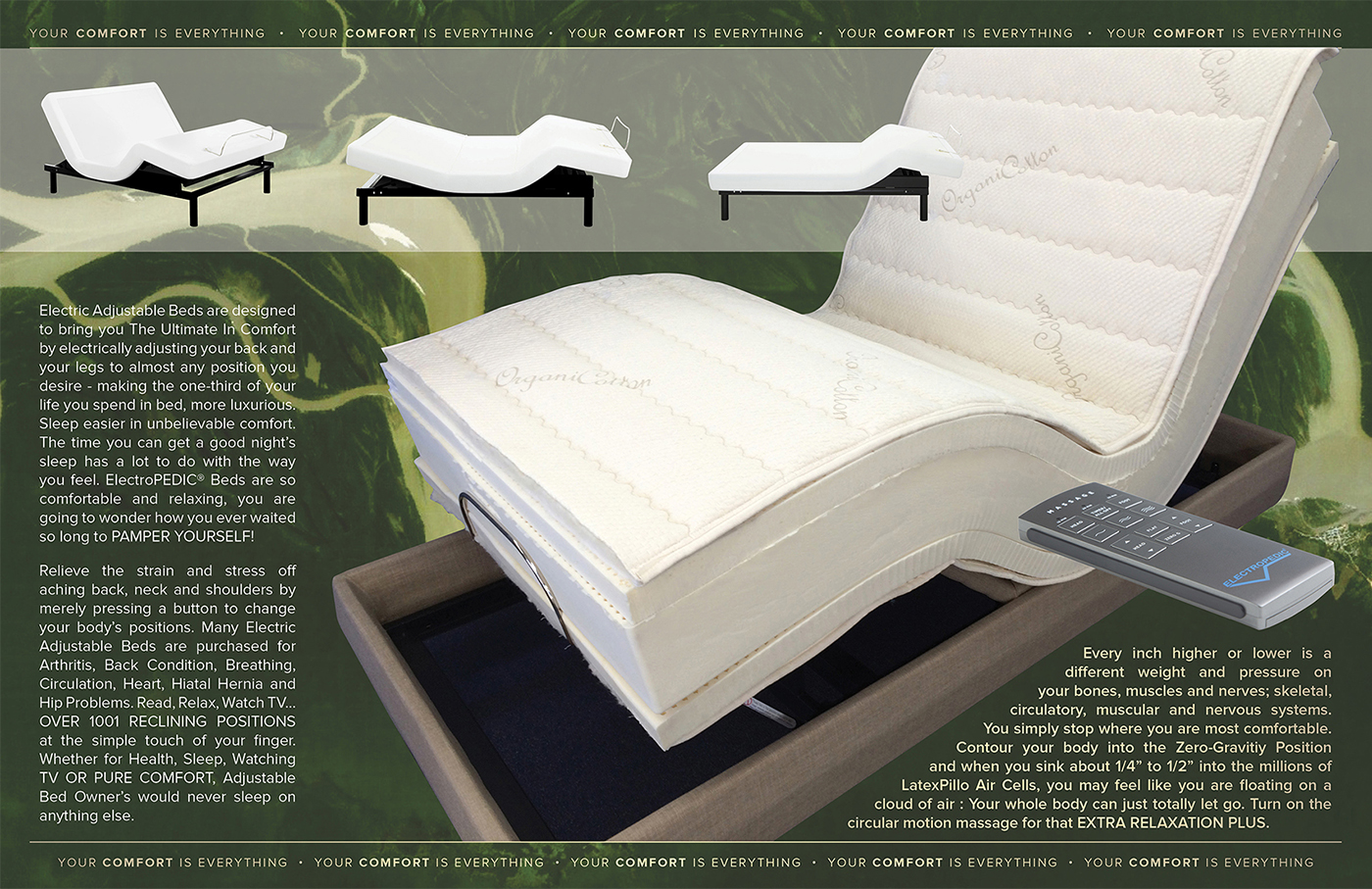 The Zero Gravity Mattress contains naturally based rubber material that gently lifts your body for a light - bouyant experience. The 100% Pure Talalay Latex instantly conforms and moves with your body, providing postural support and exceptional muscle relief no matter what sleeping position you maintain. Our Zero Gravity material accomplishes both functions - pressure relief - support - on its own so you don't bottom out on hard layers below.
THE ULTIMATE ZERO GRAVITY MATTRESS IS MADE OF 100% PURE TALALAY Latex FOAM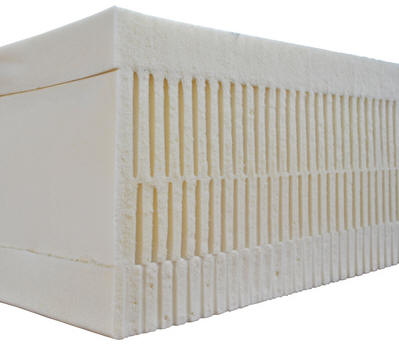 10" OF 100% PURE TALALAY Latex
2" OF SOFTER PRESSURE-RELIEVING 100% TALALAY Latex FOAM ON TOP and BOTTOM
6" OF SUPPORTING 100% TALALAY Latex FOAM IN MIDDLE
(AVAILABLE IN SOFT, REGULAR FIRM, EXTRA FIRM and ULTRA FIRM)
SURROUNDED ON BOTH SIDES WITH 100% NATURAL COTTON and WOOL
COMPLETELY REVERSIBLE. HandLES (OR ZIPPER COVERS). 20-YEAR WARRANTY.
NOTE: THE ULTIMATE CAN ALSO BE MADE AS FIRM AS YOU WISH.
SOME PEOPLE WANT THE FIRMEST MATTRESS IN THE WORLD!
WE WILL GLADLY MAKE YOU EXACTLY WHAT YOUR BODY NEEDS
FACTORY DIRECT PRICES (800)733-1818
MORE ABOUT GRAVITY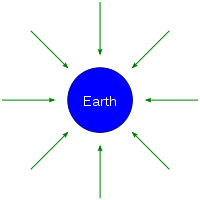 RESISTANCE


THE ULTIMATE Zero Gravity Mattress always pushes back: you cannot bottom out. The Zero Gravity Mattress does the opposite of a Memory-Foam Mattress (that only sinks): The Zero Gravity Mattress always "pushes-back". Always! Our Talalay provides 33% more pressure relief while simultaneously creating support because of the buoyant nature of Latex.

BOUYANCY


The forces at work in buoyancy. Note that the object is floating because the upward force of buoyancy is equal to the downward force of gravity.

The Zero Gravity Mattress contains naturally based rubber material that gently lifts your body for a light - bouyant experience.

BALANCE


A force diagram showing the forces acting on an object at rest on a surface. Notice that the amount of force that the table is pushing upward on the object (the N vector) is equal to the downward force of the object's weight

: because these forces are equal, the object is in a state of equilibrium (all the forces acting on it balance to zero).

ANTI-GRAVITY

VIDEO




Levitation is the process by which an object is held aloft, without mechanical support, in a stable position. Levitation is accomplished by providing an upward force that counteracts the downward force of gravity. Levitation requires an upward force that cancels out the weight of the object, so that the object does not fall.
MANY PEOPLE BUY ZERO GRAVITY BEDS FOR ARTHRITIS, BACK CONDITION, BREATHING, CIRCULATION, GETTING-OUT-OF-BED, HEART, HIATAL HERNIA, VARICOSE VEINS . . . WHETHER FOR HEALTH, SLEEP, WATCHING TV OR PURE COMFORT, ZERO GRAVITY BED OWNERS WOULD NEVER SLEEP ON ANYTHING ELSE.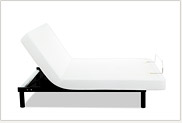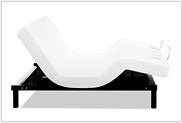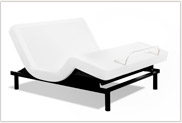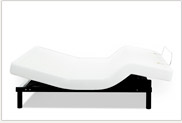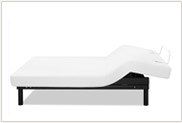 HOW THE ZERO GRAVITY BED MANIPULATES THE STRAINS and STRESS THAT GRAVITY PUTS ON OUR BODY
The higher your back the less pressure on your upper back, neck and shoulders

Every inch higher and lower is a different weight and pressure on your muscles, bones and nerves

Every inch higher and lower is a different weight and pressure on your skeletal, respiratory and circulatory systems

The Zero Gravity Position evens out the pressure on your entire body

Elevate your legs to take the pressure off your lower back, reverses pressures on circulatory system

Combine with THE ULTIMATE ZERO GRAVITY MATTRESS for MAXIMUM pressure-relief.

QUESTION: What is the difference between Zero Gravity Mattresses and Memory Foam?
ZERO GRAVITY ALWAYS PUSHES UP, MEMORY FOAM ALWAYS SINKS DOWN
ZERO GRAVITY NEVER BOTTOMS OUT, MEMORY FOAM ALWAYS BOTTOMS OUT
ZERO GRAVITY WILL NEVER LEAVE YOU IN A HOLE, MEMORY FOAM ALWAYS INDENTS
ZERO GRAVITY MATTRESSES BREATHE, MEMORY FOAM DOES NOT ALLOW AIR TO GET BETWEEN YOU and THE MATTRESS
ZERO GRAVITY MATTRESS CAN BE MADE 100% NATURAL, MEMORY FOAM MATTRESSES ARE UP TO 100% PETROLEUM
10 INCHES OF 100% PURE TALALAY Latex, NOT "A PAD" OF 3" TO 4" OF MEMORY FOAM
COMPLETELY REVERSIBLE - QUILTED ON BOTH SIDES, NOT NON-REVERSIBLE - QUILTED ON ONE SIDE ONLY
BUY FACTORY DIRECT - SAVE UP TO 50% - MORE, NOT RETAIL PRICES THAT ARE UP TO 50% - MORE

Select from our 7", 9" and 11" THE ULTIMATE Zero Gravity Bed and Mattress
Each available in (4) four different mattress firmnesses: Soft, Regular Firm, Extra Firm and Ultra Firm.
Available in 100% Pure Talalay Classic, Natural and Organic
907 Hollywood Way, Burbank CA 800.727.1954
12557 Harbor Blvd., Garden Grove CA 800.824.3145
1035 E. Camelback Rd. PHOENIX AZ Latex Mattresses 602-277-0706 800.733.1818
San Francisco Bay Area 800.354.5040
SERVING ALL AREAS: 800.528.3974
FACTORY DIRECT PRICES (800)733-1818

Ask about our 3 zipper/3 sock option
Natural Bed and Foam Bed Specialists
We sell and deliver Latex Foam Bed Natural Mattress throughout PHOENIX Arizona and all surrounding areas including: Serving Apache JunctionAvondale Benson Bisbee Buckeye Bullhead City Camp Verde Carefree Casa Grande Cave Creek Chandler Chino Valley Clarkdale Clifton Colorado City Coolidge Cottonwood Dewey-Humboldt Douglas Duncan Eagar El Mirage Eloy Flagstaff Florence Fountain Hills Fredonia Gila Bend Gilbert Glendale Globe Goodyear Guadalupe Hayden Holbrook Huachuca City Jerome Kearny Kingman Lake Havasu City Litchfield Park Mammoth Marana Maricopa Mesa Miami Nogales Oro Valley Page Paradise Valley Parker Patagonia Payson Peoria PHOENIX Pima Pinetop-Lakeside Prescott Prescott Valley Quartzsite Queen Creek Safford Sahuarita San Luis Scottsdale Sedona Show Low Sierra Vista Snowflake Somerton South Tucson Springerville St. Johns Star Valley Superior Surprise Taylor Tempe Thatcher Tolleson Tombstone Tucson Tusayan Wellton Wickenburg Willcox Williams Winkelman Winslow Youngtown Yuma