PRIDE SCOOTERS OFFERS LIFE WITHOUT BOUNDARIES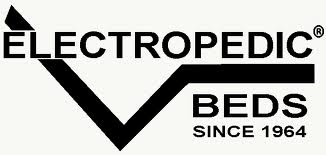 12557 Harbor Blvd., Garden Grove CA 800-824-3145
907 Hollywood Way, Burbank CA 800-727-1954
Pride Scooters Offers Performance
Pride Scooters are designed to provide you with smooth, worry-free operation so that you can focus on the more important parts of your day – like having fun.
Pride Scooters Offers
Superb Comfort
Adjustable tillers, ergonomic controls and supportive seating allow you to enjoy your Pride Scooter comfortably all day long.
Pride Scooters are
Loaded With Standard Features
Pride Scooters are fully loaded with an impressive array of standard features to help you keep ahead of your busy schedule.
Pride Scooters Offers
Easy Portability
Feather-touch disassembly and innovative designs make it easy to take your Pride Scooter with you, so you're to be a part of the action wherever it is.
Pride Scooters Offer Elegant Style
Serving as an extension of your own personal style,
Pride Scooters
feature striking design and eye-catching color selections that suit any occasion from a day at the mall to a night on the town.
Pride Scooters have
Outdoor Capability
With models equipped with enhanced suspension and powerful drivetrains, Pride Scooters can help you pursue your passions even when they take you a bit off the beaten path.
Pride Scooters Offer Superior Performance, Funtion, Durable, Latex Style and a Robust Drivetrain.

Reliability




Ease Of Use




Easy Disassembly




Versatility


Pride Scooters
WHY CHOOSE A GO-GO 3 & 4 Lightweight Portable Wheel Mobiilty Scooter?

There are many reasons Go-Go Lightweight Portable 3 & 4 Wheel Travel Mobility Scooters have helped make Pride the first name in mobility. Here are a just a few:


Go-Go Portable and Foldable three wheeled Mobility Scooters offers Feather-touch Disassembly
Go-Go Travel Scooters disassemble easily and quickly into a few lightweight, easy-to-manage pieces. This makes it easy to take your Go-Go with you on the road and storage is a snap.
Go-Go Portable and Foldable three wheeled Mobility Scooters Ease of Use
Go-Go Travel Scooters are designed for easy, intuitive operation. Just touch the throttle and you're on your way. With a variety of Go-Go models to choose from, you can pick one that suits your lifestyle and personality.
Go-Go Portable and Foldable three wheeled Mobility Scooters Reliability
Go-Go Travel Scooters are engineered for high quality and long-lasting durability. Every Go-Go is subjected to extensive factory testing to ensure outstanding reliability.
Go-Go Portable and Foldable three wheeled Mobility Scooters Style
Go-Go Travel Scooters are designed to be an eye-catching extension of your personality and style. Plus, with interchangeable colored panels, you can even change your style quickly and easily.
Go-Go Portable and Foldable three wheeled Mobility Scooters Owner's Club
Join one of the fastest growing social networks in the disability community. The Owner's Club lets you interact with hundreds of other Pride Scooter owners and gives you a direct forum to share your thoughts, pictures and videos via Blogs, Groups, and the Web Talk message boards.
Registration is fast, easy and free. Join today at:
http://ownersclub.pridemobility.com

Feather-Touch




Compact Size




Quality




Performance


Best Mobility Scooter Stores in Burbank, Garden Grove and Phoenix AZ - Serving All Areas and Southern California
Now! for the Best Price, Quality, Guarantee, Service and Selection on Electric 3 & 4 Wheel Mobility Scooters. Travel easier in unbelievable comfort. The time you can enjoy your day will have a lot to do with the way you feel. Shoprider Electric 3 & 4 Wheel Mobility Scooters are so easy to use, you are going to wonder how you ever waited so long to enjoy yourself. Select from the best selection of lightweight portable and foldable scooters including the most popular and reliable Go-Go Travel Mobility Scooters. If you want American Made the highest quality PaceSaver Mobility Scooters are highly recommended. (we have been a Leisure-Lift PaceSaver 3 & 4 Wheel Electric Scooter Authorized Dealer and Service Center for over 30 Years NOW!
EXCELLENT
SERVICE.
Before you buy a Mobility Scooter, we will beat all competitor prices. Please compare the complete Mobility Scooter Product, Options, Batteries, Delivery & Set-Up Charges – we are always the lowest!
AUTHORIZED MOBILITY SCOOTER
SERVICE CENTER
We are the authorized service center for all the Mobility Scooters we sell: Pride, Golden, PaceSaver, Amigo, EVRider, Shoprider, etc.
LIMITED LIFETIME PARTS
WARRANTY
After the original Mobiity Scooters Manufacturer's Parts Warranty expires, we will either charge you our Cost or ½ the Retail Price for the Part - includes Batteries!
COMPANY OWNED & OPERATED
DELVERY SERVICE
On local deliveries, our own trucks and experienced drivers offer white glove delivery, set-up and complete instruction and over view of the battery charging, features & safety issues of your Mobility Scooter.
MEMBER BBB
A+ RATING
We have never lost sight of the fact that our success is built upon customer satisfaction: "Your 100% Satisfaction Is Our Only Goal!"
FAMILY OWNED AND OPERATED
SINCE 1964
Electropedic® Beds was founded in 1964 by Henry Kraus, and is now run by his two sons,
Philip Kraus and Lloyd Kraus.
10-DAY/$75.00 EA.
EXCHANGE POLICY
On local deliveries, all stock Mobility Scooters that are not special or made to order, come with a one-time, 10-Day/$75.00 Each Exchange Policy to ensure your 100% Satsifaction.
AUTHORIZED
MEDICARE BILLER
When you qualify, we offer fast and professional Medicare Billing on Mobility 3 & 4 Wheeled Scooters.
---

1035 E. Camelback Rd., Phoenix AZ 85014 800-733-1818
---



907 Hollywood Way, Burbank CA 91505 800-233-7382
SERVING ALL OF LOS ANGELES METRO AREA: Agoura Hills Alhambra Arcadia Artesia Avalon Azusa Baldwin Park Bell Bell Gardens Bellflower Beverly Hills Bradbury Burbank Calabasas Carson Cerritos Claremont Commerce Compton Covina Cudahy Culver City Diamond Bar Downey Duarte El Monte El Segundo Gardena Glendale Glendora Hawaiian Gardens Hawthorne Hermosa Beach Hidden Hills Huntington Park Industry Inglewood Irwindale La Cananda Flintridge La Habra Heights La Mirada La Puente La Verne Lakewood Lancaster Lawndale Lomita Long Beach Los Angeles Lynwood Malibu Manhattan Beach Maywood Monrovia Montebello Monterey Park Norwalk Palmdale Palos Verdes Estates Paramount Pasadena Pico Rivera Pomona Rancho Palos Verdes Redondo Beach Rolling Hills Rolling Hills Estates Rosemead San Dimas San Fernando San Gabriel San Marino Santa Clarita Santa Fe Springs Santa Monica Sierra Madre Signal Hill South El Monte South Gate South Pasadena Temple City Torrance Vernon Walnut West Covina West Hollywood Westlake Village Whittier
---



12557 Harbor Blvd., Garden Grove CA 92840 800-824-3145
Open Mon - Sat 10 - 5, Sun 12 - 4
SERVING ALL USA! 800-727-1954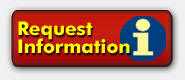 A